Your Story
A downloadable game for Windows and Linux
Your Story is a Visual Novel that takes place in a fantasy world. You will become a guide to a young half-elvish girl named Lia, who is a somewhat lost girl with an unclear future. She spends her entire life helping her parents run one of the most popular taverns in the kingdom. She will need your help to move her life forward. Your decisions will guide its narrative in various possible ways. The most crucial elements of the storyline are your own emotions - we want to bring forth even the most extreme and controversial ones. You'll experience a mix of joy, sadness, love, regret, and even terror.
You will lead the plot to both the brightest and the darkest corners of your own mind by making decisions in accordance with your own conscience.
That's the idea behind Your Story.

Over the mountains, across the sea, in a yet undiscovered land lies an island full of glamorous creatures. Proud elves, hard-working dwarves and noble humans scattered across the province. An immense arcane tower lies in the heart of the island, looming over the people. Legends say its power is the only thing holding back the dark forces seeking passage into our realm.

King El-Roh, our ruler, lives in the capital bestead in the south. The one and only road leading back from town diverges into three paths, each taking you into different part of the kingdom. But that's not what matters most. At the Crossroads, there is a tavern. Not just a plain lodge, like many others. It's the "Erba 'Modi" tavern - this land's best-known inn! Mainly because you can't miss the thing whilst going to the capital, but the booze is terrific too! You can take my word for it! The tavern sees a whole lotta plain folks and quite a great deal of nobles stopping on their way to or from the capital.
And in the very heart of this clatter is our Lia - a charming half-elvish girl, who's just sick of all this.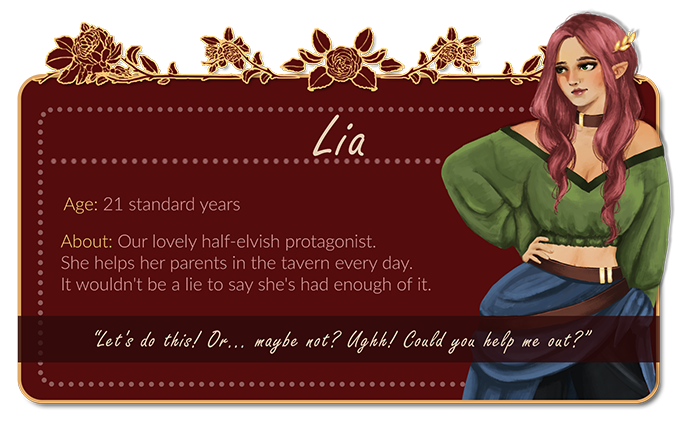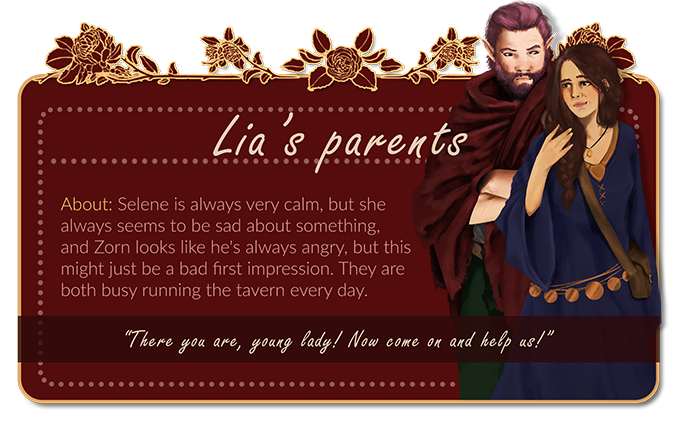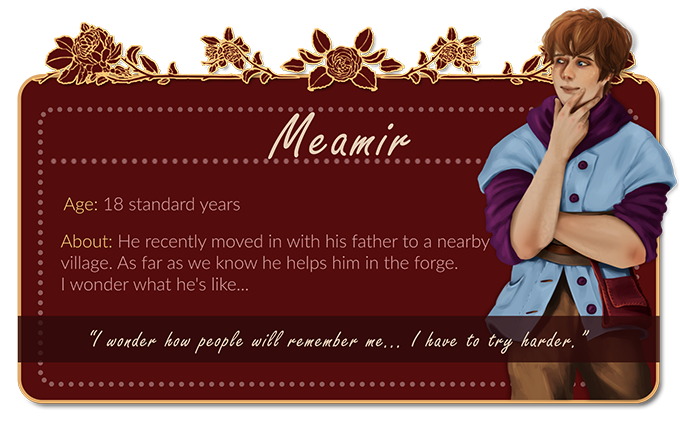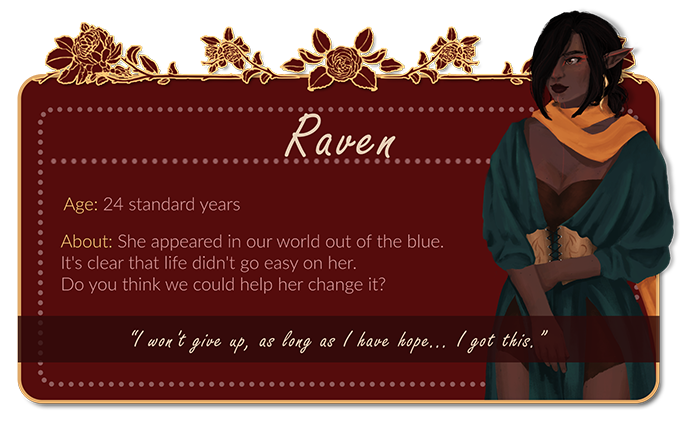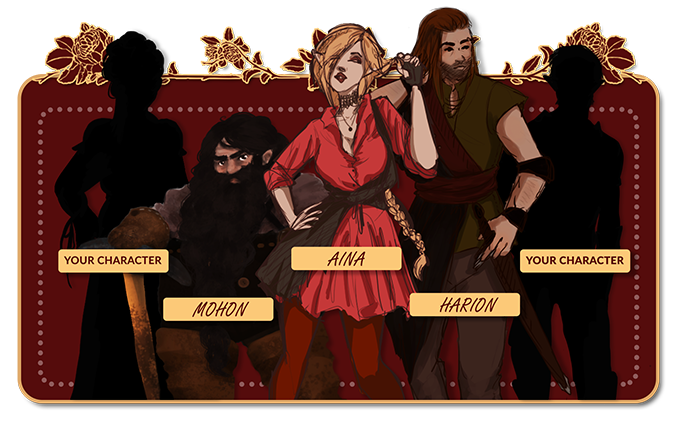 Guide our protégé in multiple fashions
Multiple storylines with unlockable, alternative paths
Variable gameplay (each act has its own motive)
Over 10 endings
Over 30 CG's
Over 20 interactive characters
A unique mix of fantasy, mystery, conspiracy, suspense, romance







Download
Click download now to get access to the following files:
YourStory-DEMO2.0-pc.zip
539 MB
Comments
Log in with itch.io to leave a comment.
Will the full version be coming to Itch.io or just Steam ?
Hi! Full version will also be released on itch.io and of course on Steam.
Awesome news ! Will Itch.io be an option on the Kickstarter or should I wait until it's released to buy a copy ?
By default we're giving out Steam keys, but if you prefer itch.io just tell us and we can send itch.io key instead.
Fantastic, you just for yourself a backer.
Well, as a big visual novel fan, I'm impressed. I can't wait to see the full version of this game! T_T *fingers crossed*